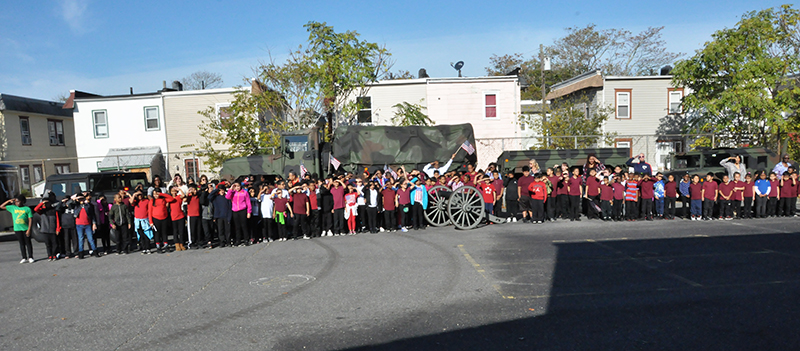 LAST SALUTE IS NOT FUNDED BY THE GOVERNMENT OR ANY OTHER ORGANIZATION AND DEPENDS COMPLETELY UPON YOUR SUPPORT. PLEASE DONATE TODAY.
Last Salute was honored to participate for the second year in the Pleasantville Elementary annual Veteran's Day event. The kids are great and are very welcoming to the attending veterans. Last Salute conducted a flag folding demonstration and brought the units Humvees, M925A2 Troop Transport Truck and Civil War cannon.
Here are a few photos from the event.