This page is dedicated to honoring a fallen hero and his service to our nation.
THE PHOTOS ON THIS PAGE ARE PROVIDED AS A FREE SERVICE TO THE FAMILY OF THOSE WE HONOR.
UNAUTHORIZED USE OF THESE PHOTOS IN ANY FORM IS STRICTLY PROHIBITED.
All images and or video is copyrighted and may not be used for any purpose without prior written consent.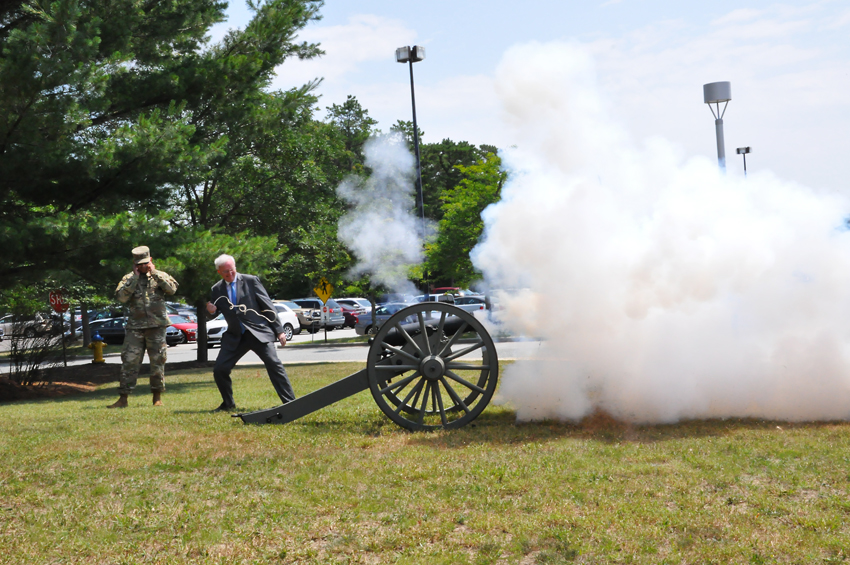 The FAA 60'th Anniversary celebration took place at the FAA Headquarters at the Atlantic City International Airport on July 12, 2018. Last Salute was invited to attend and was asked to post colors as well as fire our Civil War cannon to commemorate the day.
In attendance were quite a few dignitaries including the Deputy Secretary of The Department of Transportation, Jeff Rosen who fired Last Salute's cannon. Congressman Frank LoBiondo and FAA Administrator Daniel Elwell joined the other dignitaries and a very large crowd to celebrate the organization's anniversary.
LAST SALUTE IS NOT FUNDED BY THE GOVERNMENT OR ANY OTHER ORGANIZATION AND DEPENDS COMPLETELY UPON YOUR SUPPORT. PLEASE DONATE TODAY.