This page is dedicated to honoring a fallen hero and his service to our nation.
THE PHOTOS ON THIS PAGE ARE PROVIDED AS A FREE SERVICE TO THE FAMILY OF THOSE WE HONOR.
UNAUTHORIZED USE OF THESE PHOTOS IN ANY FORM IS STRICTLY PROHIBITED.
All images and or video is copyrighted and may not be used for any purpose without prior written consent.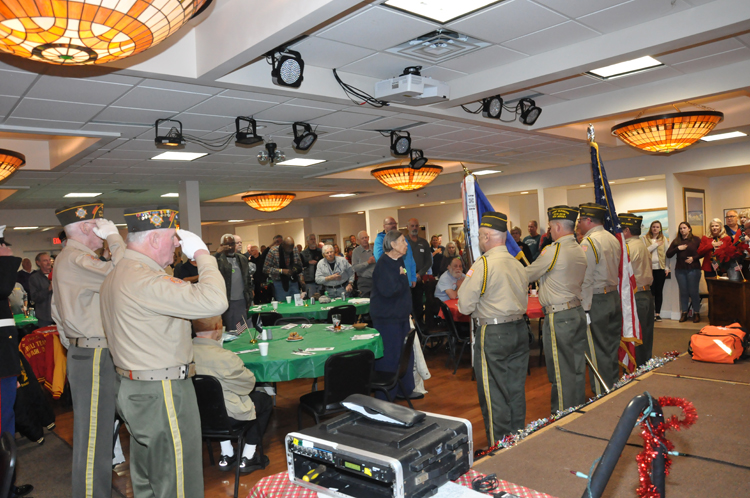 The Brigantine Elks Club has long been a supporter of veterans and each year one of the many community events which they produce is the annual Army Navy Football Game feast for veterans.
The Elks bus in large groups of Vets from the Vineland Veterans Home and other facilities for an amazing day of food and fun.
The Elks are the most attentive and gracious hosts possible. It is obvious how much they love and respect those who served.
The Brigantine Police and fire departments lead the vets in all the way from the bridge with the American Legion Riders.
The arrival is spectacular with the Sand Pipers pipe and drum team playing as the motorcade enters the property.
Last Salute Military Honor Guard is honored to participate by bringing our Humvees to set up by the front door and post colors.
Last Salute has been attending the Elks events for years and we can not say enough about how special these people make everyone feel. What a great group of people. Truly the most giving and sincere people possible.
We can't say enough about how much we all appreciate the Brigantine Elks. Below are just a few photos we took of this special event.
LAST SALUTE IS NOT FUNDED BY THE GOVERNMENT OR ANY OTHER ORGANIZATION AND DEPENDS COMPLETELY UPON YOUR SUPPORT. PLEASE DONATE TODAY.