2020 has been an extremely difficult year with so many restrictions due to the pandemic. The United States military completely cancelled all military funeral honors in back in March and has not conducted any funeral services in months. Veterans that have died in the past few months have not had Taps played or a flag folded in their honor and then presented to their family.
Last Salute has continued to conduct honors without interruption. We feel that it is not only essential but absolutely necessary. We only wish that we could cover the whole country. It is difficult enough to cover all the requests in our area. We believe it is a solemn promise to honor those who serve and we intend to keep it.
In addition to the many funeral services Last Salute conducts, we would not allow Memorial Day to pass without recognizing the many fallen heroes that have died preserving our freedom. As an American, it is incumbent upon you to reflect upon the sacrifice made for you. This is not simple rhetoric. Complete strangers acted without regard for their own safety and in heroic effort to provide for you the very safety and relative comfort within which you live.
Who would trade all for you? You already know. Remember them.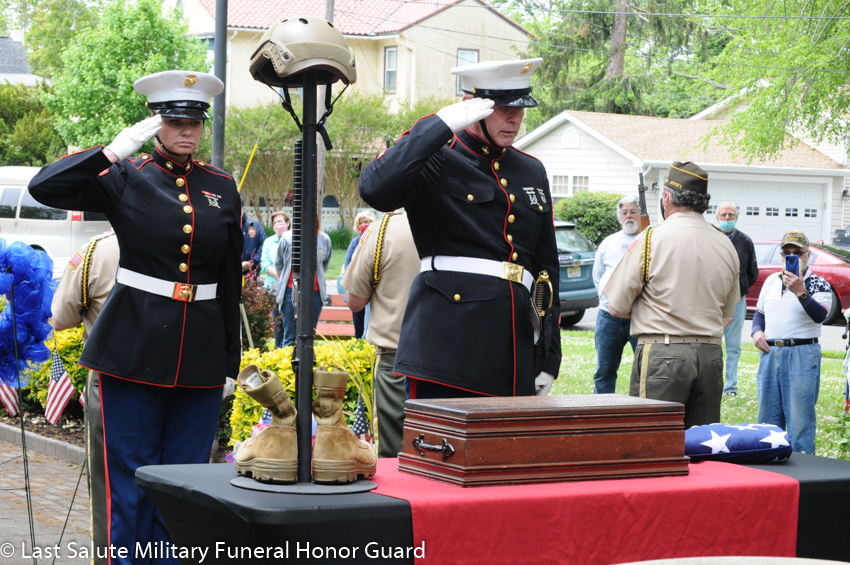 The photos below are from the Absecon New Jersey Memorial Day ceremony