Country Superstars Rascal Flats performed at the Ocean Casino on Friday March 6th and Last Salute, Galloway's official Military Funeral Honor Guard was honored to be part of their Salute to the military.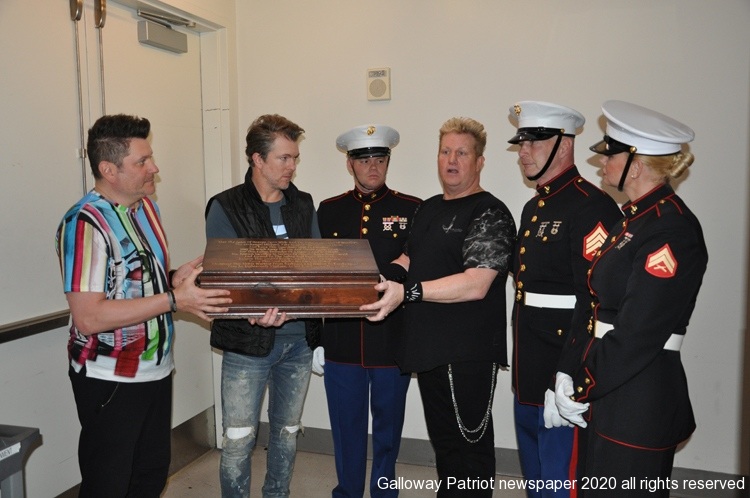 Rascal Flats band members are huge supporters of our nation's military and they also have family in the military.
The band likes to honor the military at every show and they are extremely gracious. They were very interested in Last Salute and its mission of providing free military funeral ceremonies for area veterans.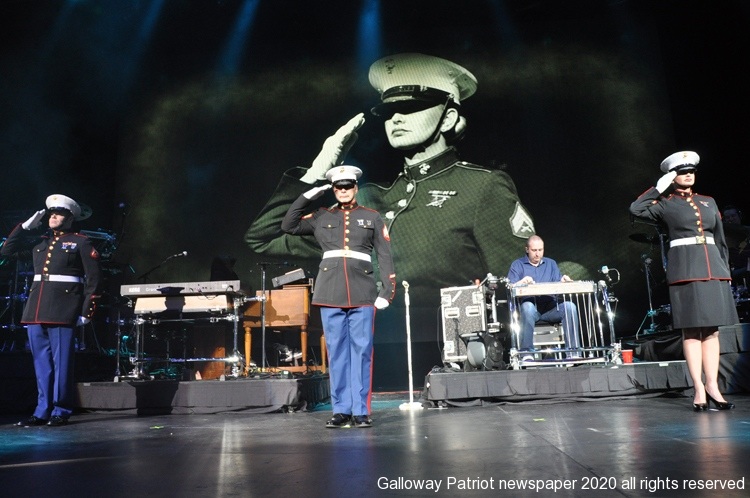 They were especially moved by the story and purpose of Last Salute's "Prayer Box". The prayer box holds hundreds of prayer cards and photos of fallen heroes placed inside by family members at each funeral ceremony Last Salute conducts.
The band spent time holding the prayer box. As busy and chaotic as it gets backstage, they all directed their attention solemnly and stopped everything to acknowledge the service and sacrifice of those it carries.
Below are some photographs from the event. The band made a video which should be up shortly on their social media pages.