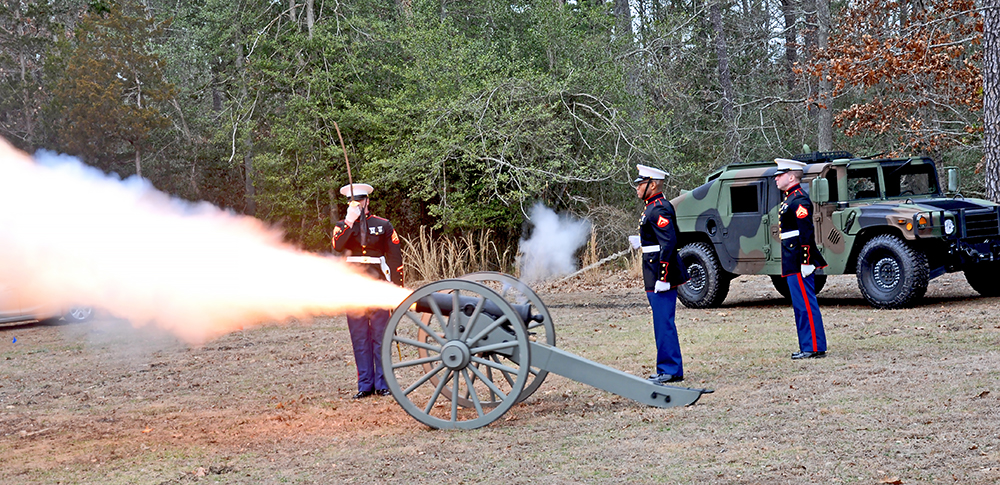 Last Salute is the Official Military Funeral Honor Guard of Galloway Twp., Atlantic City, Brigantine, Linwood, Folsom, Buena and Tuckerton.
Last Salute needs your help. The requests for military funeral honors is very high and Last Salute conducts over 125 ceremonies a year. This extremely busy schedule requires a very committed team of volunteers dedicated to providing families of veterans and active duty personnel with the absolute best possible military honors funeral ceremony.
These fallen heroes who have served and sacrificed for our great nation are part of a very small group of citizens that answer the call, to protect all. When one percent of society is willing to give so much………. that the remaining ninety nine percent may live in peace, do they not deserve dignified and honorable final services……..
Last Salute exists solely for the purpose of providing these final honors. To honor our fallen, to comfort their families, to preserve our time honored traditions and legacy of standing for each other.
Last Salute needs volunteer team members. We need motivated and caring veterans, reservists and local active duty personnel who want to help us complete our missions. This is not just an opportunity to honor our fallen and their families but an opportunity for you to serve again… serve your community…. It's an opportunity for you to wear your uniform again. It's a reason to get in shape so you can wear your uniform again.
Last Salute members are required to have honorably served in the United States military. Your DD214 or current valid military ID will be necessary to join.
We provide services seven days a week so we need as much help as possible. We are not asking that you help at every ceremony. We are asking that you help at some. We especially need help on weekdays. many of our team members have to work during the week which means that we are often working with a skeleton crew those days.
You can call Last Salute at 609.780.7432 to discuss volunteering or other ways to help.
If you are unable to volunteer but wish to help in some way, please click on our 'Donate" link. We need to pay for Humvee parts and repairs, fuel, powder and fuses for the cannon, cleaning supplies (we clean everything every time as it must always look as good as possible), paint (to keep everything looking good) and many other items necessary to complete missions. You can send a check or Wawa fuel cards. Your support is greatly appreciated and one hundred percent goes directly to provide services. Last Salute is a 501C 3 W30 Veterans Services Organization and all donations are fully deductible.
Thank you
LAST SALUTE IS NOT FUNDED BY THE GOVERNMENT OR ANY OTHER ORGANIZATION AND DEPENDS COMPLETELY UPON YOUR SUPPORT. PLEASE DONATE TODAY.