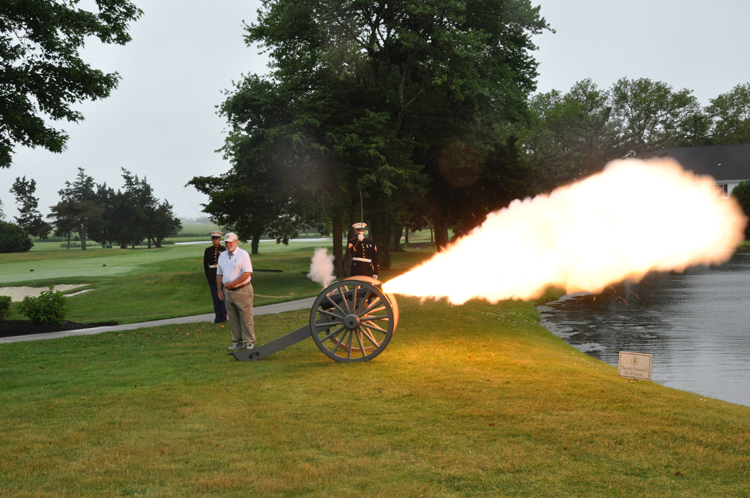 The 2019 Annual Marine Corps Law Enforcement Foundation event took place at multiple locations throughout Atlantic County. This great organization provides $30,000 scholarships to the children of fallen Marines and law enforcement personnel.
Last Salute, the official Military Funeral Honor Guard of Galloway NJ, Tuckerton NJ and Atlantic City NJ, supports the mission of this great organization every year by providing equipment and personnel to assist with the numerous events over the 3 days they are in Atlantic County.
The Saturday gala at the Tropicana included many dignitaries including Medal of Honor recipients and many dignataries. A number of police officers were honored as well as other national heroes.
On Sunday, the Absecon VFW Post hosted a private BBQ lunch for the Medal of Honor recipients where additional MOH signatures were added to Last Salute's Honor Guard Humvees.
On Monday, the Atlantic City Country Club hosted the annual golf outing for the event. Despite the threat of rain, turnout was good and the foundation raised money for scholarships.
As always, Last Salute is honored to support MCLEF and extremely honored to have Medal of Honor recipients support Last Salute's mission to provide professional and elaborate military funeral honor ceremonies at no charge to local veterans and active duty personnel. Last Salute conducted well more than 100 funerals in 2017, 2018 and more than 60 so far in 2019.
Please enjoy the pictures below.