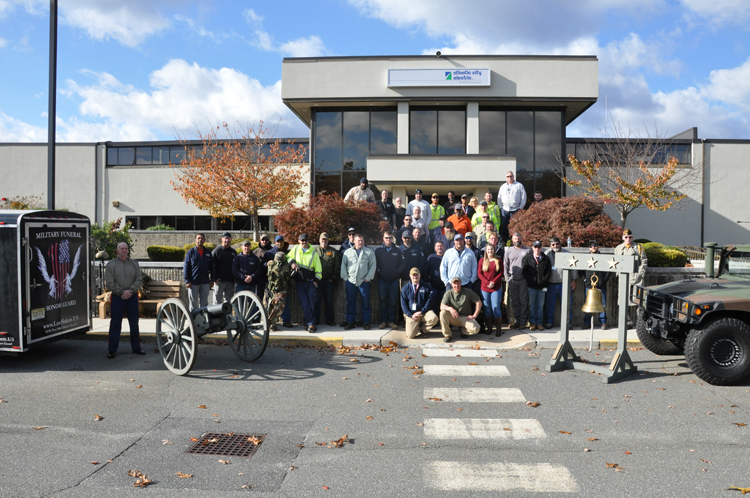 The Atlantic City Electric Veterans Breakfast 2019 drew an even bigger response than last year and provided quite the spread of food as well as guest speakers. Last Salute was so honored to be asked to address the crowd and do a flag folding exhibition.
The employees of Atlantic City Electric are great supporters of Last Salute and we want to thank them for their generous support.
We would like to single out Joe McCarraher, Alexandria Likanchuk and Cliff Aguado for their support and donations to Last Salute. It is support like this that helps Last Salute continue its mission of providing free military funeral ceremonies.
LAST SALUTE IS NOT FUNDED BY THE GOVERNMENT OR ANY OTHER ORGANIZATION AND DEPENDS COMPLETELY UPON YOUR SUPPORT. PLEASE DONATE TODAY.