This page is dedicated to honoring a fallen hero and his service to our nation.
THE PHOTOS ON THIS PAGE ARE PROVIDED AS A FREE SERVICE TO THE FAMILY OF THOSE WE HONOR.
UNAUTHORIZED USE OF THESE PHOTOS IN ANY FORM IS STRICTLY PROHIBITED.
All images and or video is copyrighted and may not be used for any purpose without prior written consent.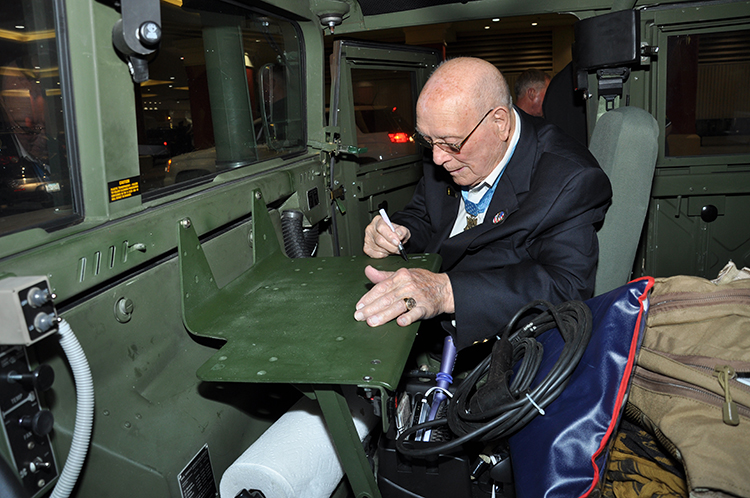 Last Salute military funeral honor guard was extremely honored to add more autographs from real American heroes to the Humvees that are used for local veteran's events and the many military funerals Last Salute conducts each year. The tactical black Humvee now has 10 Medal of Honor recipient signatures and the newer "Slant Back" has 6. The Medal of Honor recipients appear once each year at the Marine Corps Law Enforcement event held at various locations in Atlantic County. This year Hershel "Woody" Williams, the last surviving Marine Corps Medal of Honor recipient from Iwo Jima attended and signed both Humvees. These heroes all want to help honor our local veterans. They are a great group of men and continue to engage and support society through many community service programs and charities. In addition to "Woody's" signatures, other Medal of Honor heroes which signed recently include,
Tom Kelley,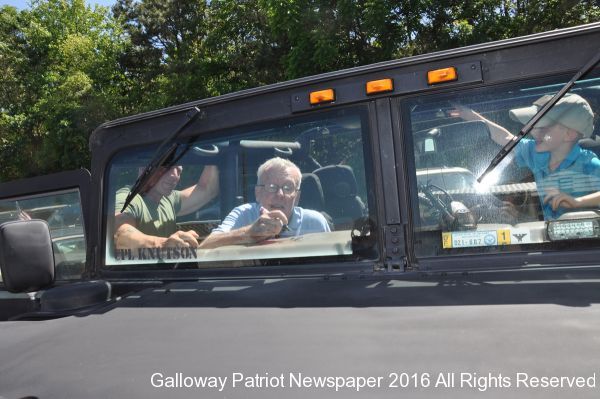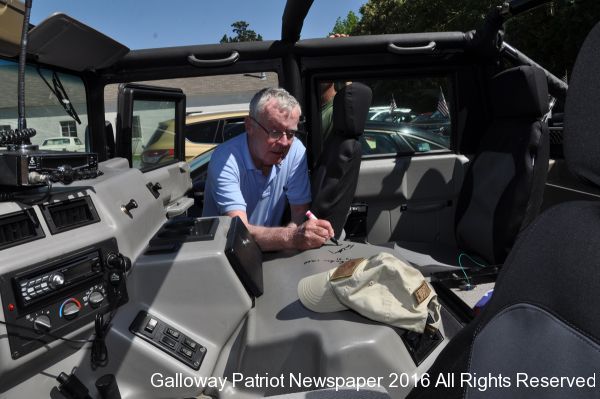 Robert Patterson,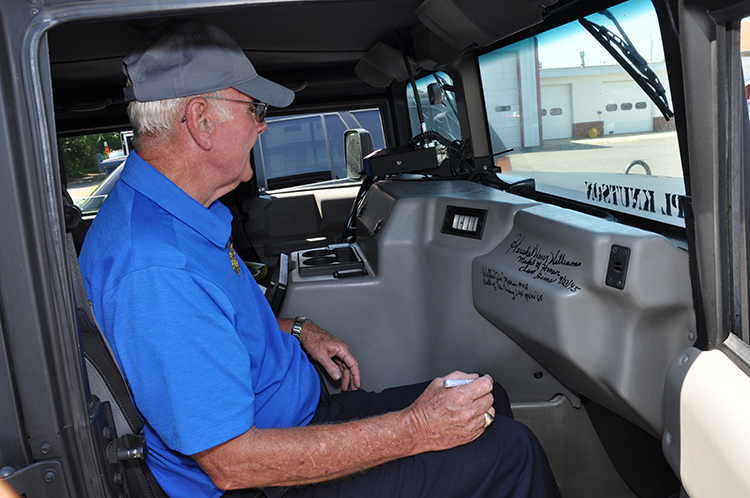 Walter Marm,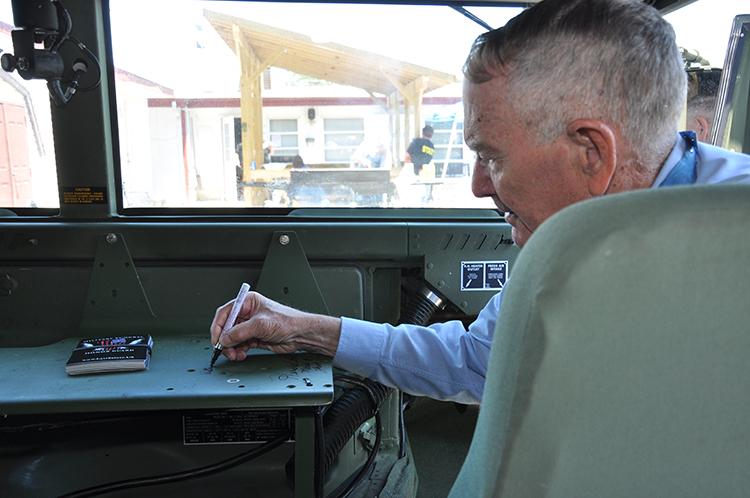 Brian Thacker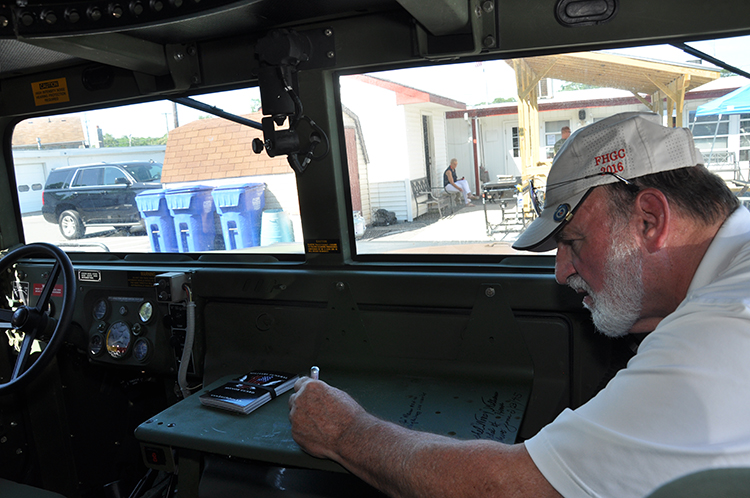 If you have the time, you should check out each of these men's Wikipedia page to see the amazing heroics each displayed which resulted in them being awarded our nation's highest honor. These are truly legendary heroes that are a significant part of American history. We are humbled by their sacrifice and service. We were also honored to have "Woody" and Robert Patterson each fire our Civil War cannon, the "Jaime Lee".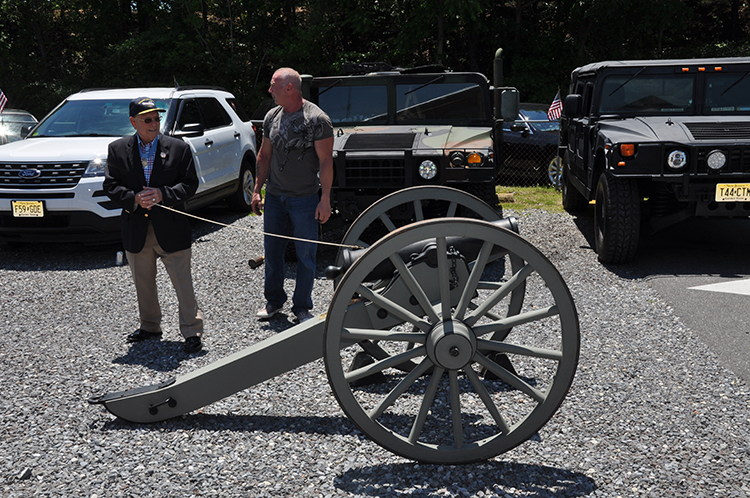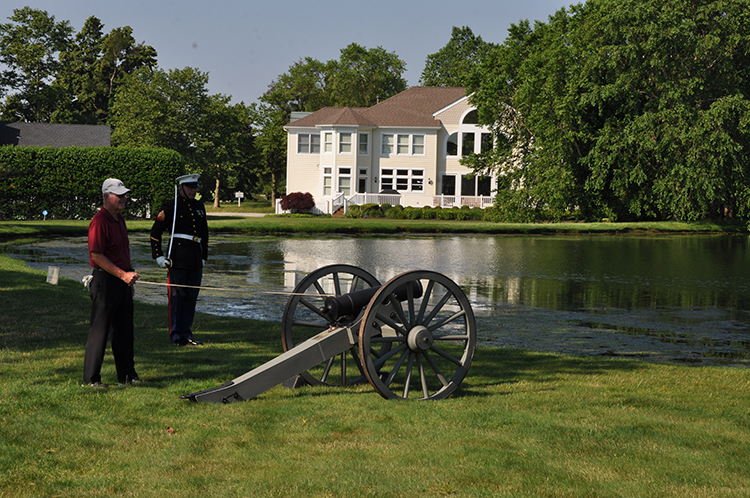 LAST SALUTE IS NOT FUNDED BY THE GOVERNMENT OR ANY OTHER ORGANIZATION AND DEPENDS COMPLETELY UPON YOUR SUPPORT. PLEASE DONATE TODAY.