Sgt. Dominick Pilla was one of America's best. He was strong, honorable and courageous. As a member of Task Force Ranger, Dominick lost his life on October 3, 1993, in Mogadishu, Somalia during what is now remembered as Blackhawk Down.
Dominick's sister Jennifer, along with family members and community support, worked diligently to honor Dominick's legacy by having a new School in Vineland New Jersey named after him.
Many Army Rangers that served with Dominick and some who fought along side him attended the official school naming ceremony on April 6th 2019.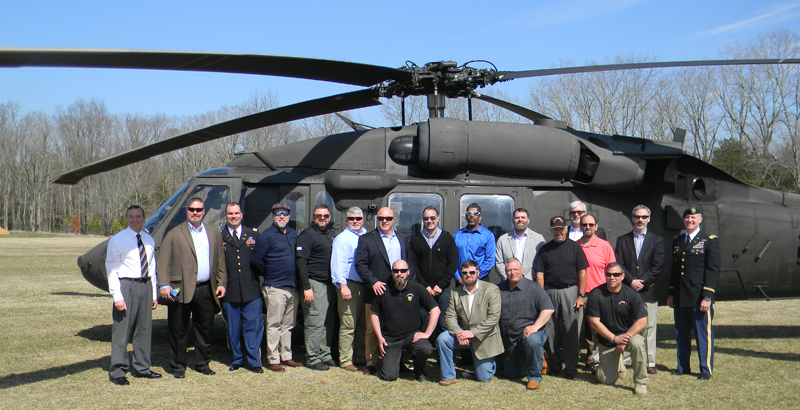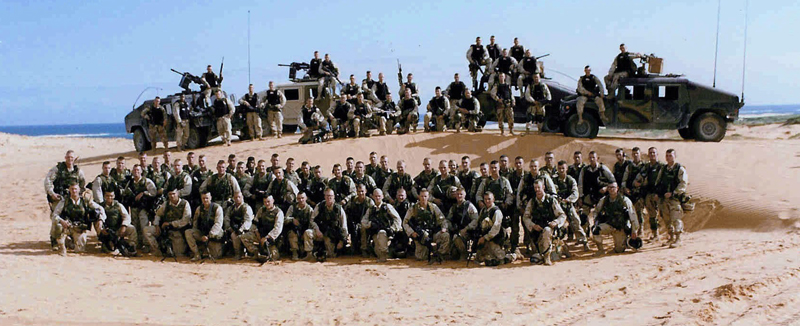 The Army even provided a Blackhawk helicopter flown out of Fort Dix by Chief Warrant Officer Chris Walaszek.
Last Salute was extremely honored to participate in this event. Last Salute conducted a full Military Honors memorial service on the field next to the Blackhawk helicopter.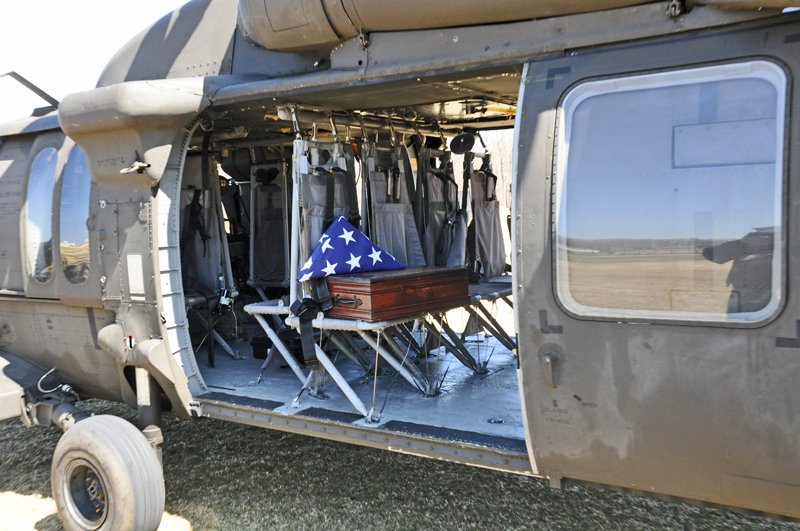 Last Salute's Prayer Box was flown into the event on the Blackhawk. The Prayer Box contains prayer cards from all the military funeral ceremonies which Last Salute performs. Each one entered into the Prayer Box by a family member and Last Salute carries the memory of these fallen heroes everywhere it goes. On this memorial occasion, Sgt. Dominick Pilla was placed inside Last Salute's Prayer Box by his father.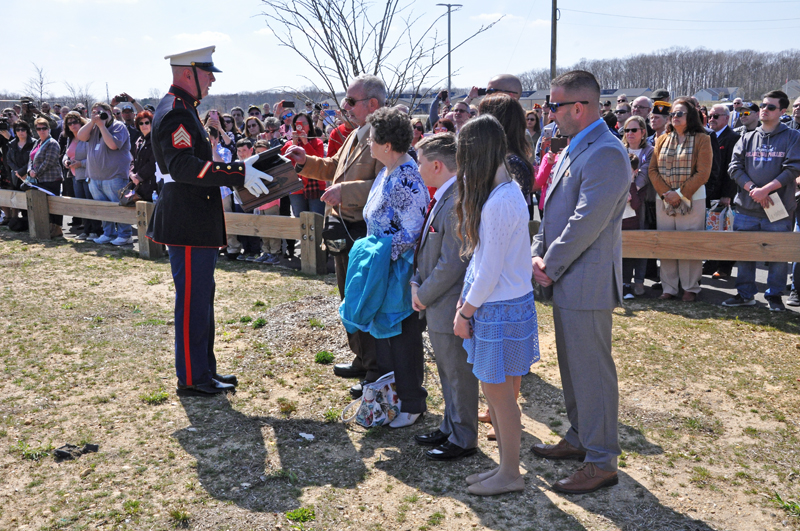 Last Salute folded two flags during the event. One which flew over the United States Capitol was presented to the school to be placed within a display case and the other was presented to his family during the military honors ceremony. Last Salute included those who fought along side Dominick in the presentation of the second flag. After the flag was folded, it was handed to the beginning of a line of Army Rangers that served with Dominick and each Ranger handed it to the next in line. Slowly and caringly they passed the flag to each other as it made its way down the line. At the end of the line it was handed back to Last Salute and then presented to Dominick's family.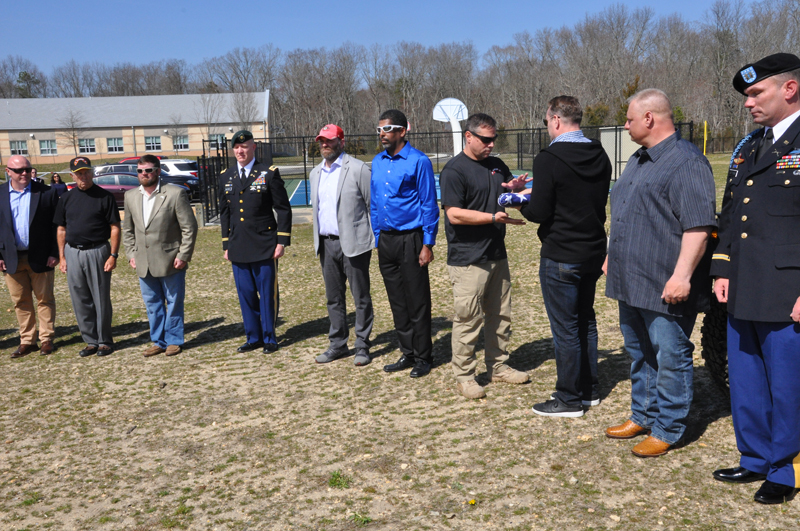 Below are some of the photos taken during the ceremony.