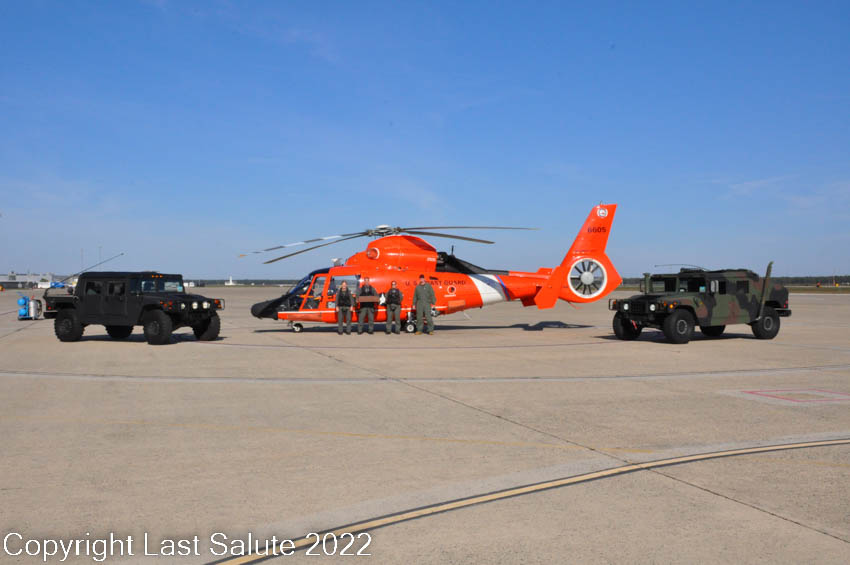 We carry them with us, we remember, we honor………………… we will not forget them.
Last Salute would like to thank the United States Coast Guard for helping us honor the heroes placed in our Prayer Box by flying them over restricted air space in Washington DC and over Arlington National Cemetery. We would like to the thank the flight crew that made this incredible honor mission happen, pilots, Jeff Graham and LT Christi McGee as well as Flight Mechanic AET1 Aimee Duncan.
LAST SALUTE IS NOT FUNDED BY THE GOVERNMENT OR ANY OTHER ORGANIZATION AND DEPENDS COMPLETELY UPON YOUR SUPPORT. PLEASE DONATE TODAY.