This page is dedicated to honoring a fallen hero and his service to our nation.
THE PHOTOS ON THIS PAGE ARE PROVIDED AS A FREE SERVICE TO THE FAMILY OF THOSE WE HONOR.
UNAUTHORIZED USE OF THESE PHOTOS IN ANY FORM IS STRICTLY PROHIBITED.
All images and or video is copyrighted and may not be used for any purpose without prior written consent.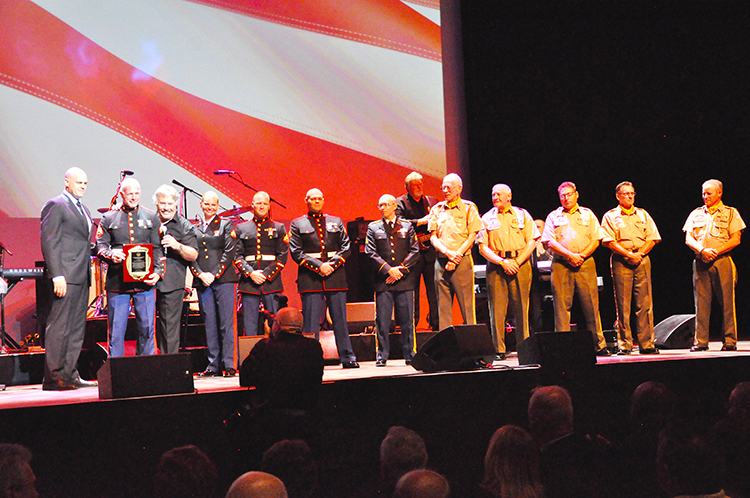 Last Salute military funeral honor guard was extremely honored to receive the annual "Yellow Ribbon" veteran's award from Tony Orlando during his concert at the Borgata on August 22nd 2017. The Borgata's head of special events, Sally Nickel, brought Last salute to the attention of Tony Orlando. Mr. Orlando has been a very big supporter of our nation's military and its veterans his entire career. His hit song "Tie a Yellow Ribbon Around the Old Oak Tree" is the reason that Americans place yellow ribbons on trees while loved ones are deployed with the military. The Borgata held this concert and special welcoming ceremony for this year's Atlantic City Air Show and to honor veterans. We would like to thank them for all their dedication and effort to produce such a top notch event in our military's honor. It was an amazing experience and we want to wholeheartedly thank Tony Orlando and the Borgata for their recognition of Last Salute. Last Salute is an all-volunteer unit and is seeking additional volunteers to help provide military funeral ceremonies in the Atlantic County area. Contact Last Salute at [email protected]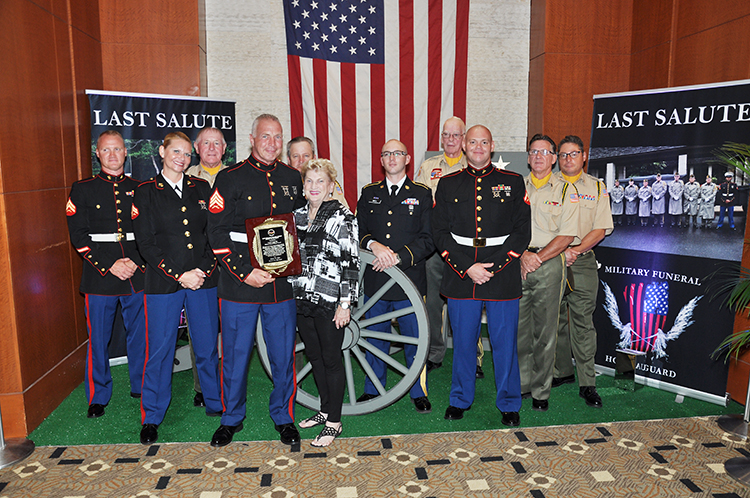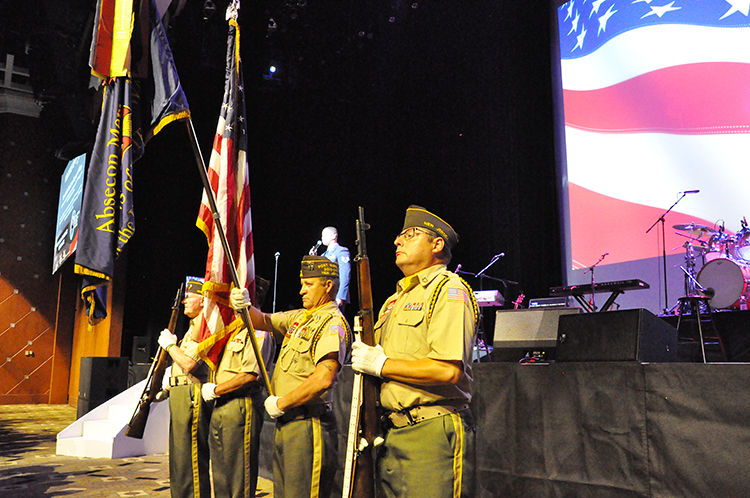 LAST SALUTE IS NOT FUNDED BY THE GOVERNMENT OR ANY OTHER ORGANIZATION AND DEPENDS COMPLETELY UPON YOUR SUPPORT. PLEASE DONATE TODAY.