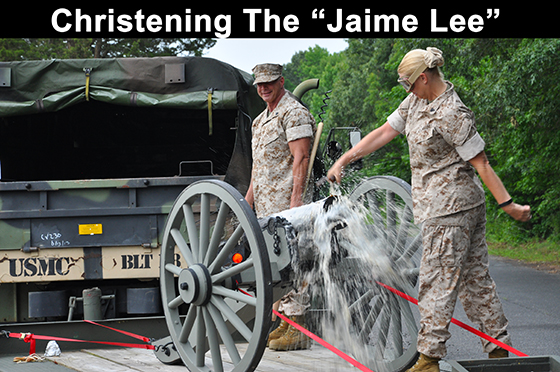 LAST SALUTE IS NOT FUNDED BY THE GOVERNMENT OR ANY OTHER ORGANIZATION AND DEPENDS COMPLETELY UPON YOUR SUPPORT. PLEASE DONATE TODAY.
After months of research, parts ordering, blueprint study, historical documentary viewing, welding, sanding, painting, sawing, filing, assembling and testing, the "Jaime Lee" a Mountain Howitzer 12 pounder Civil War cannon is complete.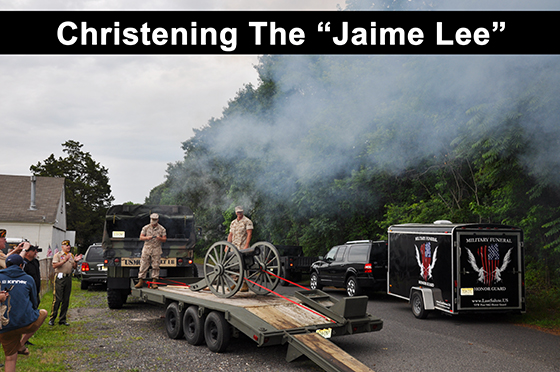 The christening date of July 4, 2016 was met but it came down to the wire with final completion tasks finished on July 3rd. The cannon was officially christened at 7am at the Absecon VFW on July 4th.
Our friends at Backward Flag Brewing in Lacey Township NJ made a special bottle of beer just for the christening. Backward Flag is owned by combat veterans and does a lot to support veterans.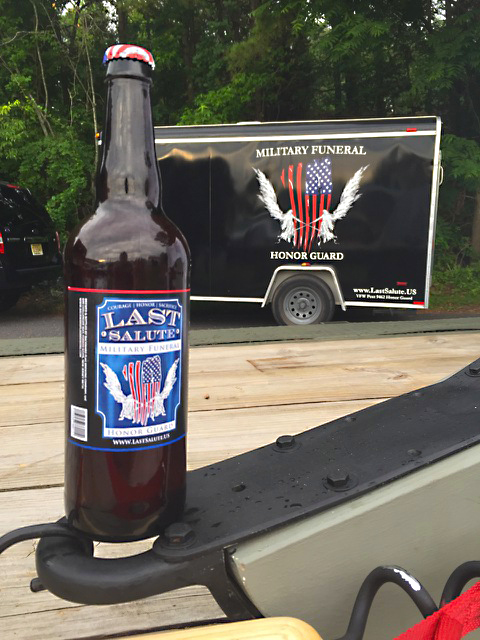 Immediately following the christening, the cannon was transported to Smithville to take the lead in the Galloway 4th of July Parade along with the "Last Salute" Honor Guard.
After the parade, the cannon was fired by Galloway Township's Police Chief, Donna Higbee.
Building the new cannon artillery carriage was an amazing experience. Knowing what the cannon was to be used for made the entire process more meaningful. It required a great deal more work and research than originally anticipated but it was absolutely worth all the effort. Please check out some photos from the build below.
Click here to see some of the heroes that have fired our cannon