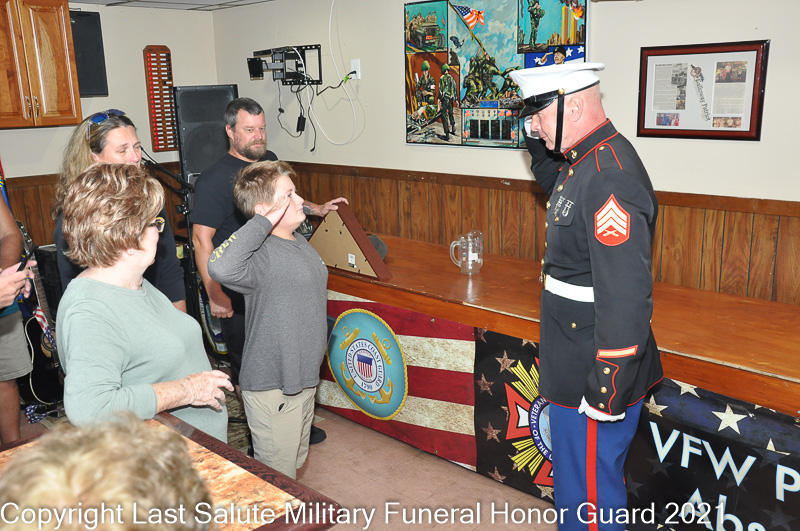 Recently, Last Salute was asked by VFW Post 9462 Commander, Bob Dunn, to present a Purple Heart medal to the grandson of a WW2 hero. Some time ago, the medal was lost. The family of this hero, William Entrekin, United States Army, wanted to replace the medal but were unsure how to do it.
VFW Commander Bob Dunn has a WW2 Purple Heart medal stored in the post's office and felt that it could serve no better purpose than to be represented to the family. Specifically, to the grandson of William, Ryan Naylor.
Ryan is 13 and a Sea Cadet. He intends to join the military when he gets older and is extremely proud to be the grandson of a WW2 hero.
Below are some photos from the ceremony.