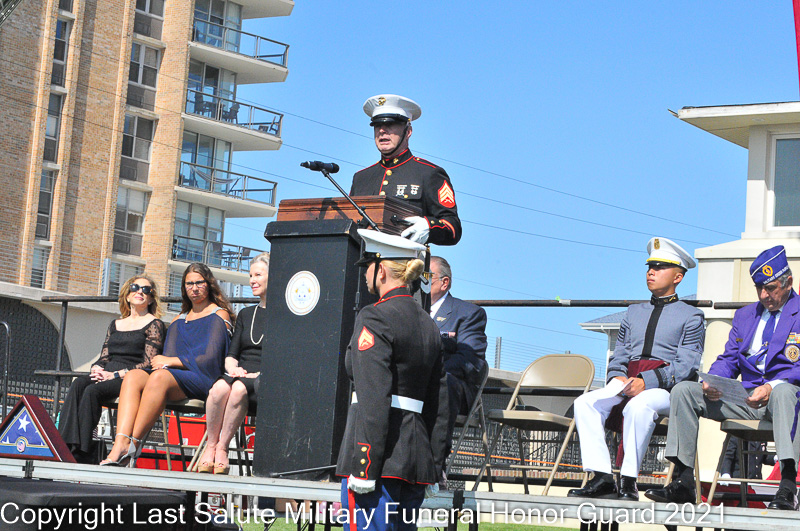 Last Salute is honored to provide honors at the Atlantic City 9-11 Memorial ceremony every year.
Our memorial cannon is fired 3 times during the ceremony. Once by the police chief, once by the fire chief and once by a representative of the military.
Last Salute presents multiple flags during the ceremony.
This years crowd was in the thousands and included a number of speakers.