May the gates of heaven open wide and the protecting Saint of warriors, the archangel Michael, take hold of our fallen brethren and raise this guardian's soul to paradise. May he wash away the sin and shield against evil, for this fallen defender of a nation and its people, has known sacrifice in service of others. Raise your sword and ascend to the safety and peace above us. Relieve this soul of burden and be blesséd upon it. Favor this soul whilst we present honor. Enshroud this noble warrior from darkness and hasten to everlasting light.
Ever be righteously vigilant, as we render, our "Last Salute"
Last Salute is a full service Military Funeral Honor Guard serving Atlantic County New Jersey and provides FREE military funeral ceremonies for active and veteran military personnel from the Army, Navy, Air Force and Marines. Last Salute conducts over 100 ceremonies a year and is a 501(C)3 W-30 Veterans Service Organization.
Last Salute is a dedicated group of all volunteer military veterans committed to providing our fallen brothers and sisters with dignified and appropriate final services.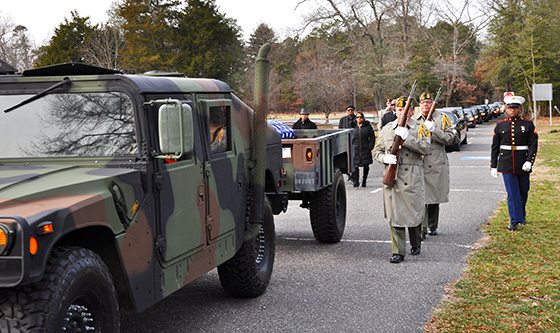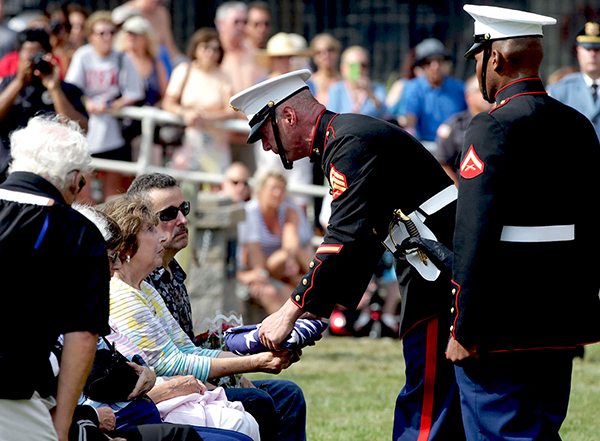 Last Salute provides families and loved ones a resource to obtain a military funeral ceremony as well as other ceremonial burial honors. Some of those honors include;
Gun Salute
Flag Folding & Presentation
Honor Guard
Caisson Service (Humvee & Gun Carriage)
Taps
Casket Guard
Cannon – the "Jaime Lee" (our Civil War Cannon fires a single volley)
Read about our new memorial bell and prayer card chest.
Last Salute serves Atlantic County New Jersey. Special consideration for services in other locations may be available.
Please use our contact page to arrange services or submit questions.