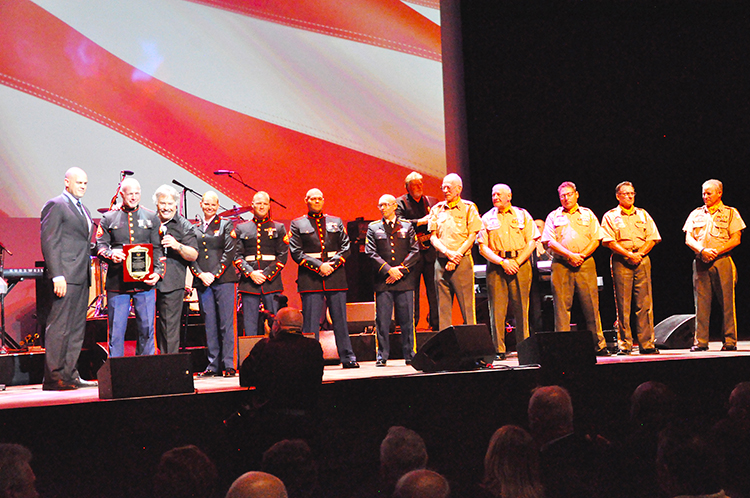 Last Salute Military Funeral Honor Guard is a recognized 501(C)3 W-30 Veterans Service Organization.
Last Salute is the Official Military Funeral Honor Guard of Galloway Twp., Atlantic City and Tuckerton.
Last Salute is a stand alone all volunteer team of dedicated veterans
We are honored to provide military funeral services for your loved one. Our team takes great pride in providing a professional and dignified ceremony maintaining the highest military standards.
Our mission is to honor the fallen and comfort their families. It is in their memory that we conduct these final honors. Last Salute focuses its ceremonial honors with deep respect for our fallen brethren and their service. All aspects and details of our ceremonies are a humble tribute to the honorable service of those we honor. Just as the "Tomb Guard" at the Tomb of The Unknown Soldier in Arlington wears no rank so that no guard outranks those they honor, Last Salute's Sgt. at Arms wears no ribbons or medals in deference to the distinctions awarded the fallen.
1st Rifle Squad
Brian Wells – Captain
Chuck Knutson – Sgt. at Arms
Charles Rosenbaum
Bill Richardson "Top"
Rich Brown
Carlos Florez
Taylor Speirs
Dale Kaminsky
1st Artillery Unit
Sgt Chuck Knutson – Sgt. at Arms
Cpl Taylor Speirs – Cannoneer
Cpl Josh Oconner – Cannoneer
Lcpl Kyle Ragland – Cannoneer
Cpl Fernando Gensolen – Cannoneer
Lcpl Chuck Garcia – Cannoneer
Buglers
Charles Rosenbaum
Cpl Taylor Speirs
Cpl Josh Oconner
Rich Orth
Flag Presentation
Sgt Chuck Knutson – Sgt. at Arms
Cpl Taylor Speirs
Cpl Josh Oconner
Lcpl Chuck Garcia – Cannoneer
Adjutant
Cpl Jaime Knutson
Equipment Managers and Site Production
Sgt Christopher Bell
Cpl Josh Oconner
Members Emeritus
Mike Trombetta
Frank Cepeda
Kathleen Cepeda
_________________________
If you are a veteran and would like to be considered for our team please contact us via our contact page. Last Salute members are expected to maintain high military appearance standards. Your personal appearance and uniform must always present an image of professionalism. Our standards and effort is absolutely necessary to provide the ceremony veterans and their families deserve.
LAST SALUTE IS NOT FUNDED BY THE GOVERNMENT OR ANY OTHER ORGANIZATION AND DEPENDS COMPLETELY UPON YOUR SUPPORT. PLEASE DONATE TODAY.