THE PHOTOS ON THIS PAGE ARE PROVIDED AS A FREE SERVICE TO THE FAMILIES OF THOSE WE HONOR. UNAUTHORIZED USE OF THESE PHOTOS IN ANY FORM IS STRICTLY PROHIBITED.
Find your loved one easier by using the "search" bar.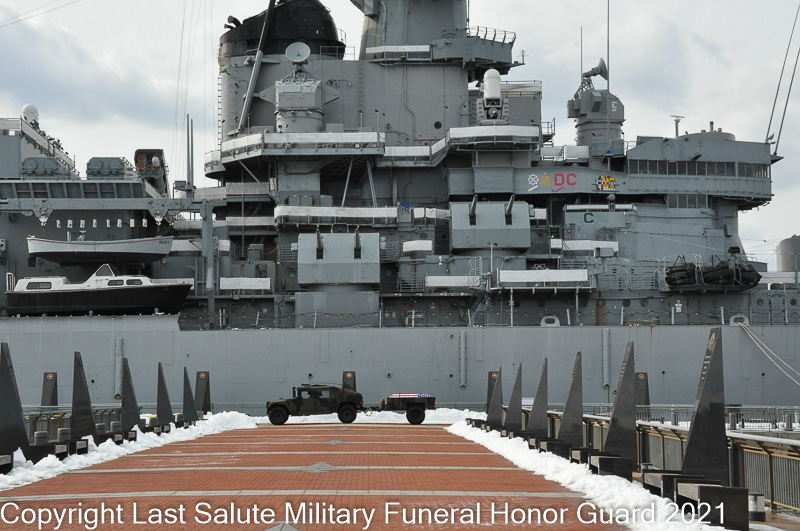 Edward Frias laid in honor at the Battleship New Jersey upon Last Salute's military funeral caisson as family and friends...
Read More