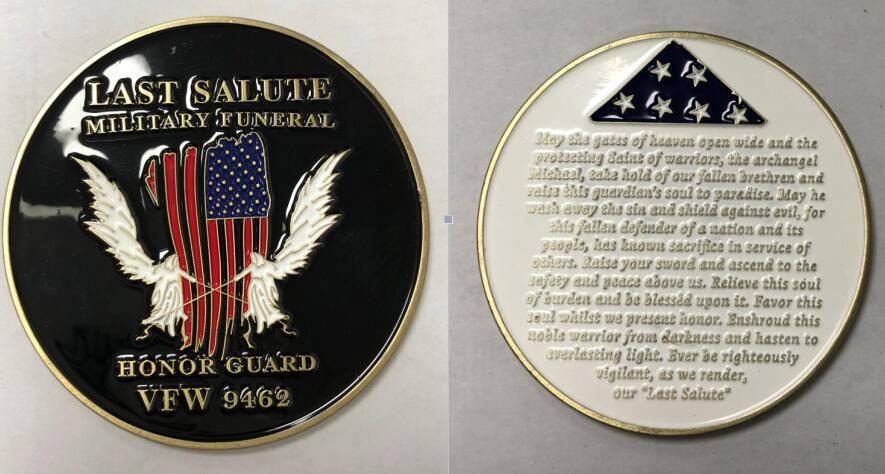 Last Salute coins are now available for a small donation. These coins are larger than average and feature the Last Salute logo on one side and the Last Salute prayer on the other. The Last Salute prayer is the final prayer rendered at every military funeral ceremony conducted by Last Salute. It is emblazoned upon the top of Last Salute's "Prayer Box" within which families place their loved ones prayer cards during each ceremony.
This prayer has come to symbolize Last Salute's mission of providing full honors military funeral ceremony for our fallen veterans and active duty personnel.
Purchasing these special coins will help Last Salute continue to provide these important ceremonies.
Coins are $15.00 plus $4.95 shipping and handling (pick up from our location is available).
You can purchase the coins by sending a check to;
Last Salute
256 Aschwind Ct
Galloway, NJ 08205
LAST SALUTE IS NOT FUNDED BY THE GOVERNMENT OR ANY OTHER ORGANIZATION AND DEPENDS COMPLETELY UPON YOUR SUPPORT. PLEASE DONATE TODAY.