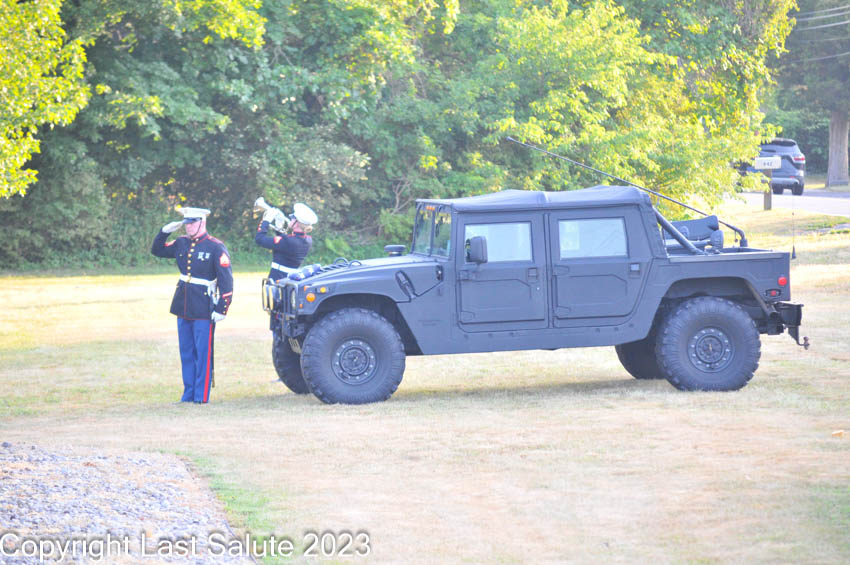 To help us raise funds to support our primary mission of conducting free military funeral honor ceremonies, Last Salute will rent out the Hummer H1 and Military HMWWV / Humvee slantback with machine gun turret as "static display" items.
Static display means that the vehicles will be for display purposes only. They will be placed by us at your location and will be moved by us once your event is over. You must provide a safe location and monitoring of the Humvee – Hummer. The Humvee – Hummer will be locked and secured while at your event. No one is to enter the vehicle or sit or stand on the vehicle.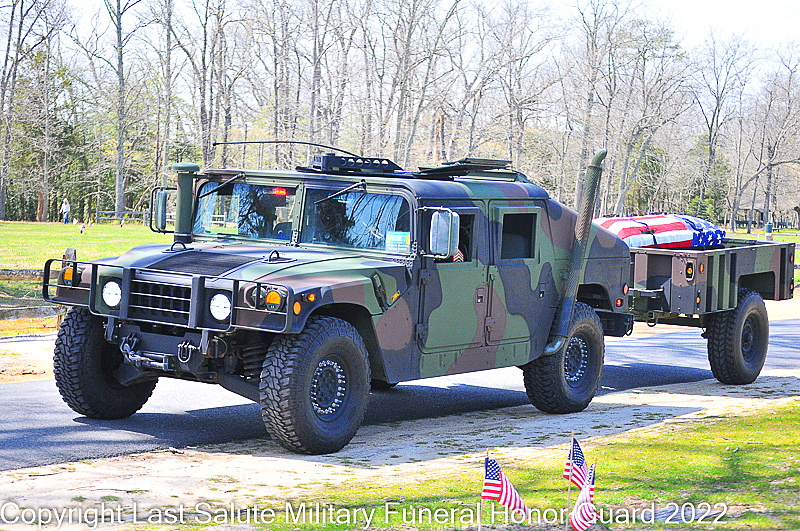 If alcohol is to be served at your event then a rope and stanchion system must be placed around the Humvee – Hummer to prevent issues.
The Humvee – Hummer are maintained in excellent condition due to the intended ceremony usage.
They are very unique in the fact that they have been signed by 10 Medal of Honor recipients and have been at so many prestigious ceremonies and locations.
We reserve the right to refuse any request and require advance payment. You are responsible for all costs associated with placement or damage.
Generally, the cost for 1 Humvee – Hummer in most of southern New Jersey is $600 for up to 4 hours. If 2 Humvees are requested, the second one is $400.
For locations outside of southern New Jersey, contact us for a quote. 609-780-7432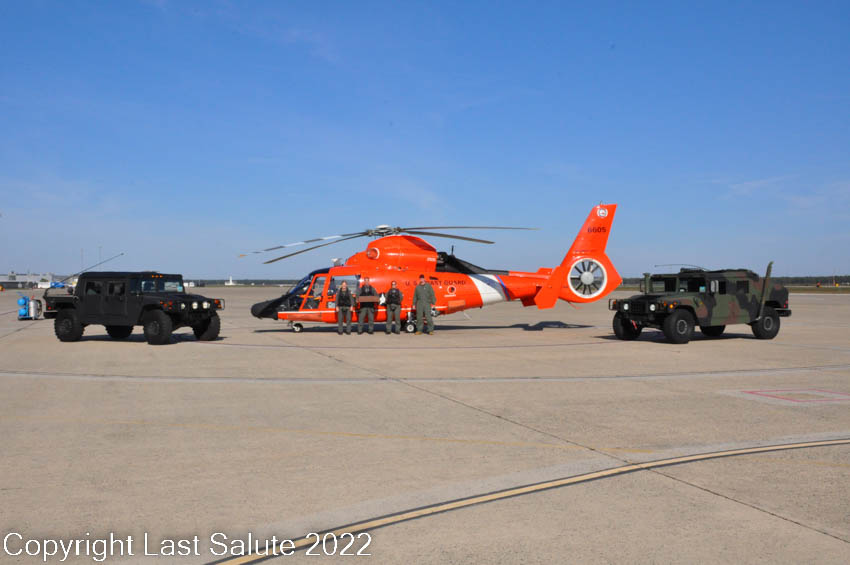 LAST SALUTE IS NOT FUNDED BY THE GOVERNMENT OR ANY OTHER ORGANIZATION AND DEPENDS COMPLETELY UPON YOUR SUPPORT. PLEASE DONATE TODAY.