Last Salute's Sgt. at Arms Chuck Knutson is certified by the Federal Emergency Management Agency in 3 categories for Active Shooter response training plus has over 30 years experience in specialized tactical actions and has written multiple books on the subject.
Now more than ever it is essential that your organization, school or business takes advantage of Sgt. Knutson's seminar. To schedule, simply call 609-780-7432. There is no fee required in most cases but a donation to Last Salute Military Funeral Honor Guard is customary.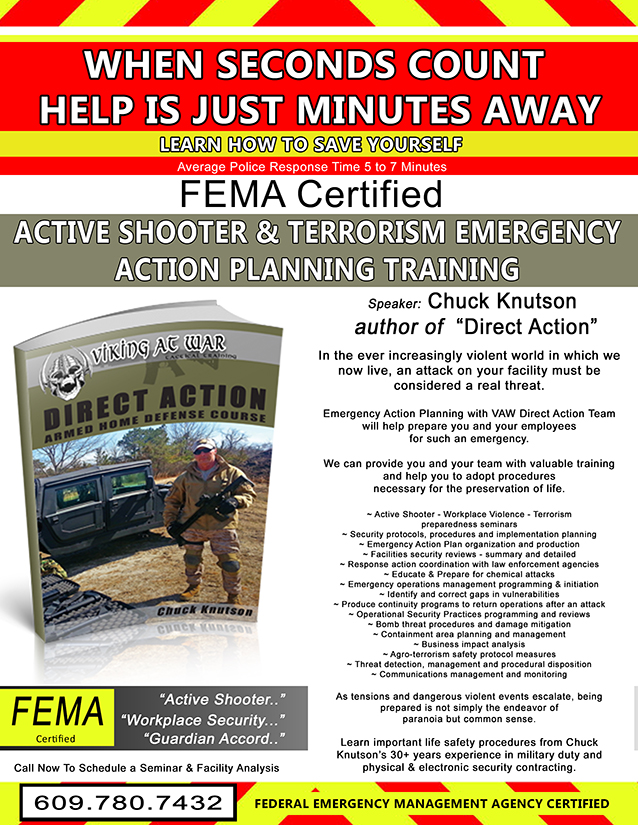 LAST SALUTE IS NOT FUNDED BY THE GOVERNMENT OR ANY OTHER ORGANIZATION AND DEPENDS COMPLETELY UPON YOUR SUPPORT. PLEASE DONATE TODAY.