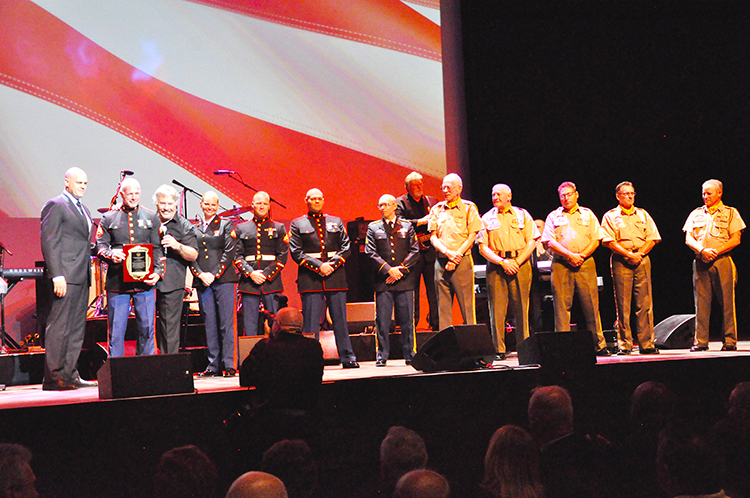 Last Salute Military Funeral Honor Guard is a recognized 501(C)3 W-30 Veterans Service Organization.
Last Salute is an all volunteer team of dedicated veterans assembled from the VFW Post 9462 Absecon NJ Honor Guard and the Marine Corps Veterans Direct Action Team.
We are honored to provide military funeral services for your loved one. Our team takes great pride in providing a professional and dignified ceremony maintaining the highest military standards.
1st Rifle Squad
Brian Wells – Captain
Chuck Knutson – Sgt. at Arms
Charles Rosenbaum
Jack Komorowski
Bill Richardson "Top"
Carlos Florez
Taylor Speirs
Dale Kaminsky
1st Artillery Unit
Sgt Chuck Knutson – Sgt. at Arms
Cpl Taylor Speirs – Cannoneer
Lcpl Kyle Ragland – Cannoneer
Cpl Fernando Gensolen – Cannoneer
Lcpl Chuck Garcia – Cannoneer
Buglers
Buddy Hime
Flag Presentation
Sgt Chuck Knutson – Sgt. at Arms
Cpl Taylor Speirs
Lcpl Kyle Ragland
Lcpl Chuck Garcia – Cannoneer
Adjutant
Cpl Jaime Knutson
Equipment Manager and Site Production
Sgt Christopher Bell
Members Emeritus
Frank Cepeda
Kathleen Cepeda
_________________________
If you are a veteran and would like to be considered for our team please contact us via our contact page. Last Salute members are expected to maintain high military appearance standards. Your personal appearance and uniform must always present an image of professionalism. Our standards and effort is absolutely necessary to provide the ceremony veterans and their families deserve.