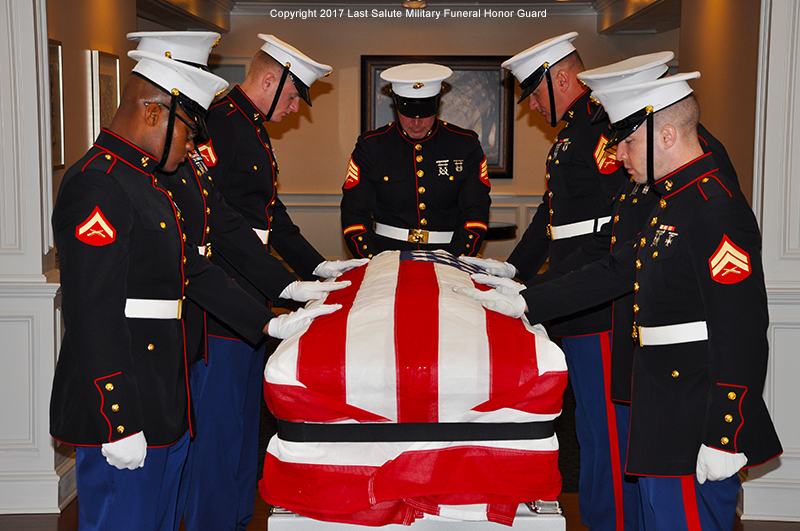 Last Salute Military Funeral Honor Guard conducts over 100 ceremonies a year and is a recognized 501(C)3 W-30 Veterans Service Organization. Your donation is fully tax deductible.
Make check payable to:
Last Salute
256 Aschwind Ct.
Galloway, NJ 08205
You can also use our Go Fund Me page but please be aware that they take about 10%
The services provided by our all volunteer detail are completely free. Some of these services are quite costly. The cost of fuel and maintenance on the military vehicles is substantial. Other costs incurred include but are not limited to
Uniform procurement and maintenance (we must look as sharp as possible).
Cannon maintenance, fuses and powder (about $30 each time we fire).
Rifle maintenance, we use WW2 era M1 Garand rifles which require replacement parts and maintenance.
Travel expenses, primarily fuel (as related to fuel meeting with families, funeral directors or other specific service arrangement requirements).
The gun carriages / caisson is by far our most costly expense. Prior to each funeral, we clean and service the Humvees as well as do paint touch ups or other repairs as needed. We currently have 2 Humvees with gun carriages/caissons. The tactical black Humvees dash is signed by 4 Medal of Honor recipients and the combat camouflage slant-back is the latest fully up armored variant with a heavy duty machine gun turret. A choice between the 2 is possible depending upon availability.
The Military Humvees, Gun Carriages and Memorial M925A2 Transport Truck are used for funeral services as well as community veteran's events such as Memorial Day Parades, 4th of July Parades and other veteran specific events to honor those who have served. Immediate costs for these items are primarily fuel and oil. Additional maintenance such as tires, brakes or other needs will be covered by donations from supporters such as you or directly by us.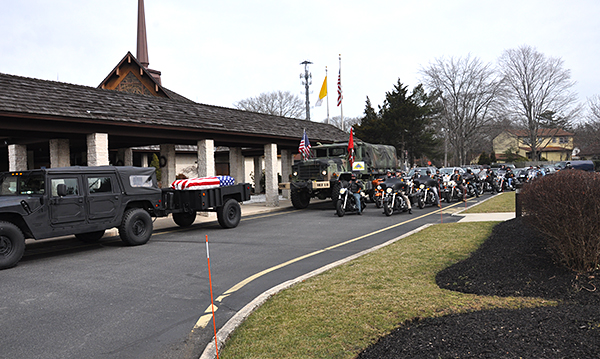 If you would like to make a donation, a check may be sent to either "Last Salute" 256 Aschwind Court Galloway NJ 08205 or VFW Post 9462 Honor Guard. You can also donate via our "Go Fund Me" page. You may also call to meet with one of our volunteers. Contact us